Not a spirit of fear... but of Power
Not a spirit of fear... but of Power
February 19, 2016

Jon Knudsen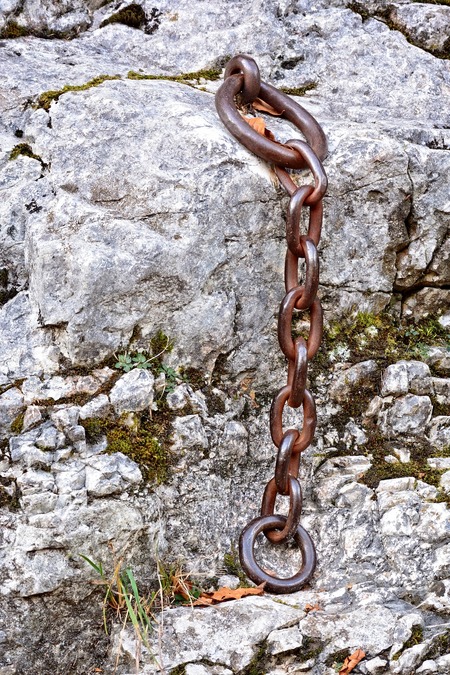 Can I do what Jesus has asked if I still have fear?
How can I rid myself of fear so that I can live a life focused on Jesus?
Lets be honest with one another, we have more fear in the western world than most of our Christian brothers and sisters overseas. We are so afraid to be judged for our faith that we actively try to look normal in order to make Christians look 'normal.' We strive and strive to be 'regular' because of fear. Fear rules our hearts and our minds. Fear rules us as western Christians.
If you think that you are not ruled by fear all you have to do is ask these questions of yourself:
When did I last speak the Gospel of Jesus Christ to a Friend? To a Family member? To a stranger?
When did I last pray openly for someone who is sick or in pain spiritually or emotionally AND actually believed God would do something?
When did I last come to God in prayer? Was it for a need? Or was it just because I wanted relationship with Him?
When did I last… trust Jesus would do what He said He would without the fear of what others would think if I shared my hope with them?
Fear has come so that we may be chained to it. Fear has come so that we may be bound to it.
Fear is a stone that is about to be tossed into the river off a high bridge. If you are chained to fear, all you can think about is going over the edge to certain doom! If you are chained to fear, there never seems to be Hope.
Fear is a tool of the enemy. The enemy wants to keep us afraid so that we do not talk to the stranger on the bus, so that we do not talk to our neighbours or our family members.
I may be wrong, but I believe that we fear what will never happen because the evil one wants you to believe it. Because if you believe you are bound, you will become become bound by it.
2 Tim 1:7 For the Spirit God gave us does not make us timid, but gives us power, love and self-discipline. 8 So do not be ashamed of the testimony about our Lord or of me his prisoner. Rather, join with me in suffering for the gospel, by the power of God
Look to Paula and Silas in prison.
Acts 16:25 About midnight Paul and Silas were praying and singing hymns to God, and the other prisoners were listening to them. 26 Suddenly there was such a violent earthquake that the foundations of the prison were shaken. At once all the prison doors flew open, and everyone's chains came loose.
In this passage, we can see that, if we live without fear, a life that is in worship to God, we have the ability to break both physical and emotional strongholds in others. We are able, through the power of Jesus Christi in us, to see the shackles and chains of those around us thrown off. We have the ability to not be bound by fear.
If we live like Paul and Silas, we can learn to live a life without fear. We can shake the very foundation of the prisons that hold our friends, families, and all those around us.
Jesus wants to break your chains off. It is by Him that we are all set free; Jesus has already freed you. He has freed everyone. We need to recognize that the chains of death are broken off and we are free to leave the prison cell of fear and walk freely with Jesus Christ!
If you live like Paul and Silas - a life of worship and prayer - you can shake the foundations of prison, so that all are freed! It's not just you who are released, but also everyone close to you. You can do this because of Jesus!! Only because of Jesus Christ.
Will we still fear, yes, but instead of fearing without Jesus and trying to take that burden on by yourself, ask Jesus to help. That is the only way to be rid of fear - to partner daily with Jesus. The only way to become bold and speak to friends and family is to partner with Jesus and the Holy Spirit.
Prayer: Jesus I admit that I am afraid; I admit that I have so many fears that stop me from being an effective tool for you. I admit that I am lost to hopelessness without your grace. I admit that I have tried to shoulder the fear without you. Jesus, help me take off the yoke of fear so that I can take your yoke. Jesus, I release my control over fear in my life; I release control over my mind. Remove the fear that is trying to steal kill and destroy my Joy. Lord, I come to you for your peace that transcends all understanding. I ask, Holy Spirit, for a full measure of your peace. I ask for a full measure of your boldness so that my fears can be drowned out by your LOVE!!