A Single Word
A Single Word
January 14, 2016

Jon Knudsen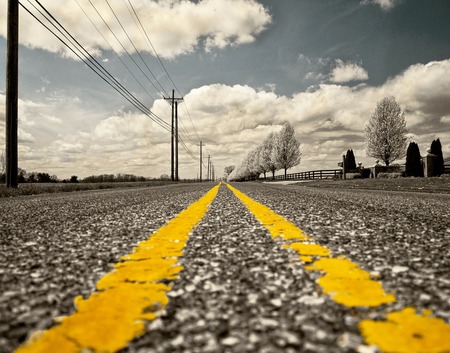 When we look at our year ahead of us, we can often feel overwhelmed and taken back by what the year holds for us. Maybe your expectation is for a new job, or you hope for a raise. Some of us may be looking to the New Year with some fear and anxiety, thinking about looking after our families, for fear of job loss, or cut hours. We maybe looking at this New Year as the fresh start you have been struggling to get. The fact is we all look towards what we need and want. We desire the best outcome possible.
I want to ask, where does Jesus Christ, God, and Holy Spirit fit into your New Year?
I personally want to hear form God, God what are you doing this year? Jesus what do you want to show me? Holy Spirit what do you want to give to me this year? God where are you leading me?
It's so easy for me to get caught up in all of things that are happening in my own life that I forget to add the one person that I really want. He's the only person I really need. He's the person I desire the most, God. I choose to leave Him till the last rather then asking him to join me at the beginning.
So I want to add a challenge. I DARE YOU to ask God for a single word of promise. A single word that He wants to show and teach you over the next year. He may ask you to trust, or to hope, or to seek. God wants to speak to you. He wants to communicate to you personally. He wants to give you a word(s) to sit on a mull over.
So consider giving God enough time to receive from him a word. That word might just change you life if you are willing to let it. It might reaffirm your path and goals, or it may challenge.
Are you willing to wait for a word? Are you willing to take time and receive from God his hope for your year? If so pray with me…
John 10:27-28 ESV
My sheep hear my voice, and I know them, and they follow me. I give them eternal life, and they will never perish, and no one will snatch them out of my hand.
Prayer: "Holy Spirit, I welcome you to invade my life this year. I welcome you Jesus Christ to take the most important spot in my life, God I welcome you to remake me more and more into the image of your son Jesus Christ. Holy Spirit I come and seek a promise and word from you for this year... Holy Spirit I ask for your continued guidance, and ask that you give me a single word that I can follow, learn, and grow from... Jesus Christ I give to you my desires for this year. I lay before you my wants and desires; I sacrifice them on the altar of thanksgiving and ask that you burn off what I don't need so that I can become more like you. I seek you and you along my God and king…"