Healing Seminar
Healing Seminar
Saturday, May 23, 2015

Important: This event has already occurred.

9:00AM - 10:00AM
CLF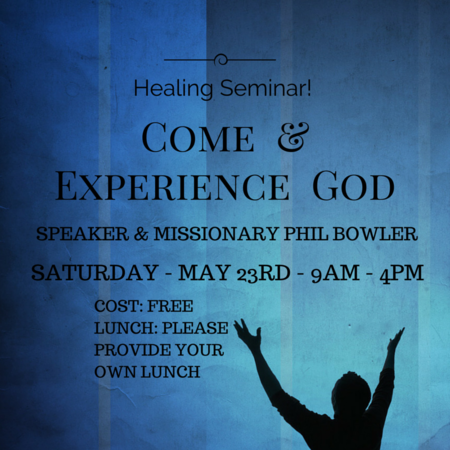 Healing Seminar! 9AM - 4PM
Phil Bowler, a missionary, teaching us what it means to walk in our giftings in healing. How we are all called to pray for the sick, we are all called to see God do amazing things in others lives. Come be encouraged, and excited for the moving of God to reach this lost world.
Contact office [email protected] for more information and to sign up!
No charge event, Coffee and snacks will be provided, but Please provide your own lunch.
Return to Events
---