CHURCH POTLUCK!
CHURCH POTLUCK!
Sunday, August 16, 2015

Important: This event has already occurred.

12:00PM - 1:00PM
CLF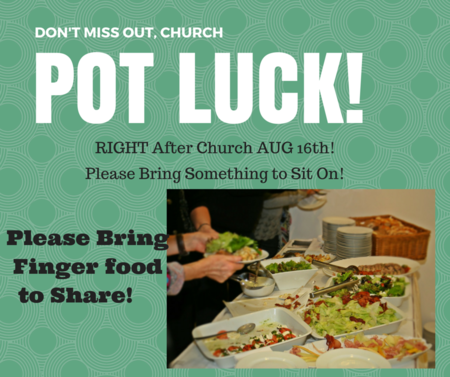 HEY EVERYONE!
We have some special Guests joining us this Sunday!! Come out and meet them at our church Pot Luck! Please Bring a chair to sit on and some finger food to share!!
You are awesome and we look forward to having you join us!!
Return to Events
---