Wednesday, September 10, 2014

Important: This event has already occurred.

7:00PM - 8:00PM
Christian Life Fellowship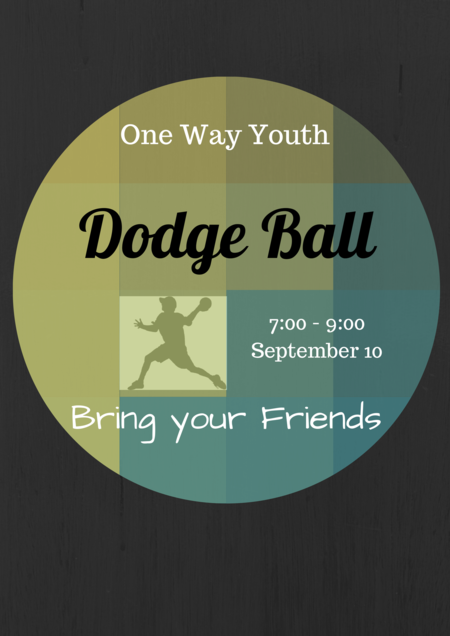 This up and coming Wednesday night we will be meeting at CLF for 7:00pm. The night will consist of worship time, a message, dodgeball, and nachos and cheese!

Bring:
- yourself
- gym clothing for dodgeball
- an appetite
- a readiness to spend time with Jesus
- FRIENDS!!

If you have any questions feel free to ask
(250)-287-6092 // [email protected]

P.S. Right now there is no organized JR. Youth (this will likely change in October), so the event goes out to all JR and SR youth, as well as last years grads!

Peace & LOVE,
Pastor Daniel.
Available Files to Download
To download, right-click the file and select "Save link as".
Church Life OverFlow Youth
Return to Events
---