Courage + Dodgeball
Courage + Dodgeball
Tuesday, November 25, 2014

Important: This event has already occurred.

6:30PM - 7:30PM
Christian Life Fellowship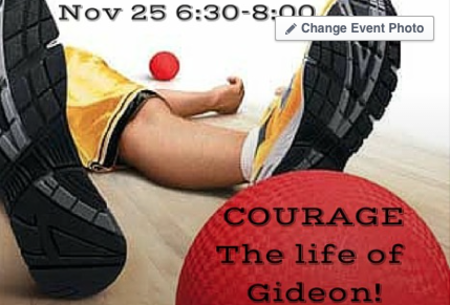 This up and coming Tuesday 6:30-8:00 we will be playing dodgeball.
Line up the balls, backs to the walls, let the chaos fall!

We will also be opening our bibles and discussing the life of Gideon. We're talking COURAGE.
Hope to see you there! Please feel welcome to invite your friends!
Return to Events
---