Adventure Days
Adventure Days
April 8 - 9, 2015

Important: This event has already occurred.

6:00PM - 6:00PM
CLF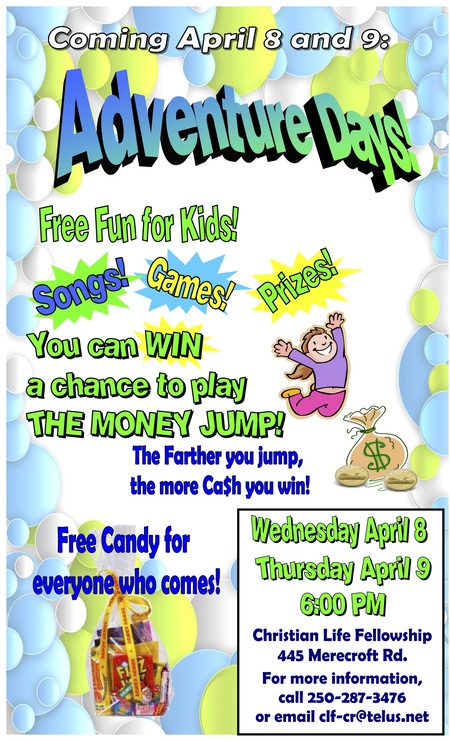 Masters Commission is coming over from Vancouver to put on a Children's event! There will be games, music, and CANDY!! Please feel free to come along with you children to this awesome event!! Take a look at the Poster for all the information!!
Pastor Jon
Available Files to Download
To download, right-click the file and select "Save link as".
Church Life CLF Kids
Return to Events
---